We're learning new details about a deadly dog attack in Franklin County that killed an Alabama Department of Public Health employee of nearly 17 years.
It happened Friday at a home on Crumpton Road, near Red Bay.
Read more HERE.
Franklin County Sheriff Shannon Oliver said, to his knowledge, nothing like this has ever happened in Franklin County before.
He also said deputies had never been to the home before for dangerous dogs.
Franklin County Animal Control referred WAAY 31 to the sheriff's office for any questions regarding the investigation.
"Around 6, we received a call from a person that lives in the house that there was a suspicious vehicle in the yard," the sheriff said.
That call led deputies to the home on Crumpton Road.
When they arrived, Oliver said, deputies found the body of ADPH worker Jacqueline Summer Beard. According to APDH, she went by Summer.
"She was on the property of the people where the dogs belonged to," Oliver said.
Beard went to the home to investigate a previous attack, reported by Franklin County Animal Control a day before.
That attack involved a woman who was walking along Alabama 11. Oliver said the same pack of dogs responsible for the woman's injuries and Beard's death.
It's unclear exactly what time Beard arrived to the home Friday. Oliver said she was in her personal vehicle.
ADPH released the following statement to WAAY 31 after Beard's death: 
"The Alabama Department of Public Health (ADPH) extends our deepest sympathy to the family, friends, and colleagues of Summer Beard, after her tragic passing. Summer worked as an Environmentalist supervisor in the Northern District at ADPH, covering Franklin, Marion and Winston counties. She had been with the department for almost 17 years. Summer was known to her coworkers as an exceptional person. She was a tremendous team worker and was loved by those who knew her.
"ADPH investigates animal bites as part of its Environmental Health Program, due to potential risks for human rabies exposure. The safety of ADPH team members is paramount in day to day public health activities. Employees may, as part of their duties, carry out investigations or other visits individually. Employees may request and receive assistance with law enforcement, as needed.
"It is a very sad day for ADPH, and we ask that everyone respect the privacy of the family during this most difficult time."
"We were not notified that she was going, so we really don't know when she got there," Oliver said. "Still, we're not able to confirm if they heard anything — the people at the house — or if they were even there."
Oliver said at least seven dogs were involved in the deadly attack. They've all been euthanized.
The dogs' owner, Brandy Dowdy, has been charged with manslaughter and dangerous dog law.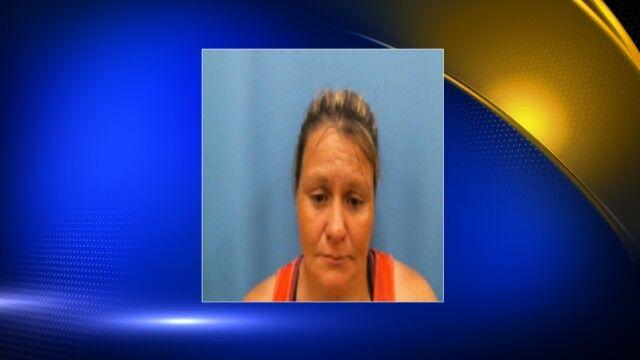 "Really, there's no explanation as to why she had them, other than she was just feeding them and taking care of them, and they did appear to be healthy," Oliver said. "There was just a large number of them."
Oliver said he last received an update Saturday on the woman who was attacked Thursday. She was still in critical condition in the intensive care unit.
Oliver also said he wants this to serve as a reminder for people who have animals to please be responsible pet owners.