** Freeze Warning in effect Saturday Morning 1 AM - 9 AM**
The heaviest of storms is attached to a cold front that will move through the region as we are waking up and last until about 9am. At at point, we will be left with scattered showers throughout the afternoon ending by about 3pm. That also means that out high temperature of 60 will be reached prior to the cold front moving through. We will sit in the 40s for much of the afternoon today.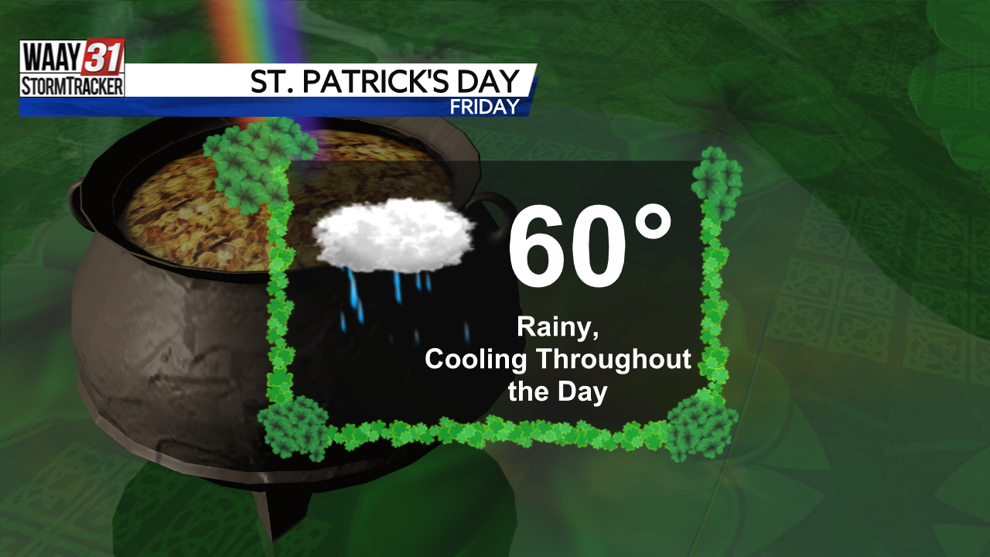 If you are headed out tonight to celebrate St. Patty's or the weekend in general, temperatures will be in the 30s but conditions will be dry.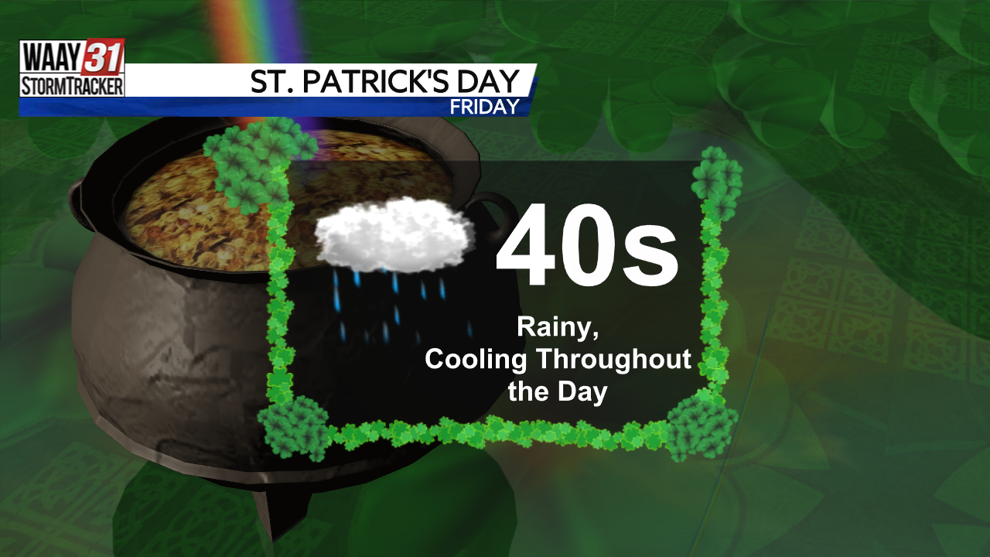 Saturday morning and Sunday morning both feature Freeze Watches with wake up temperatures in the low 30s and mid-20 respectively. Saturday's high will reach to the low 50s but Sunday's high will only climb to the mid-40s.
Sunshine remains in the forecast for much of the work-week next week with temperatures gradually climbing each day, eventually leading us to spring-time conditions on Thursday with a mix of clouds and sun but highs near 80.
FRIDAY: AM storms, lunchtime rain. Highs near 60 reached at breakfast, 40s for much of the day. Chance of rain: 70%. Wind: NW 10-15 MPH.
TONIGHT: Mostly cloudy, dry. Lows in the low 30s. Freeze Watch in effect 1am-9am. Wind: N 5-10 MPH.