Spotty showers and even a few thunderstorms are making their way through North Alabama this morning. None of this activity is severe but brief heavy downpours and lightning will be possible with the strongest activity. The rest of your New Year's Eve is not a total washout but scattered showers and storms will continue throughout the day. There is a low end risk for severe storms today before we get to tomorrow's main event. If any storms develop across central Alabama later this afternoon, some of them could be capable of damaging wind gusts and perhaps a tornado or two. Again, the risk is low but we will need to keep a close on any storms later today. For tonight's New Year's Eve festivities, expect more spotty showers and storms with the strongest storms to our north in Tennessee.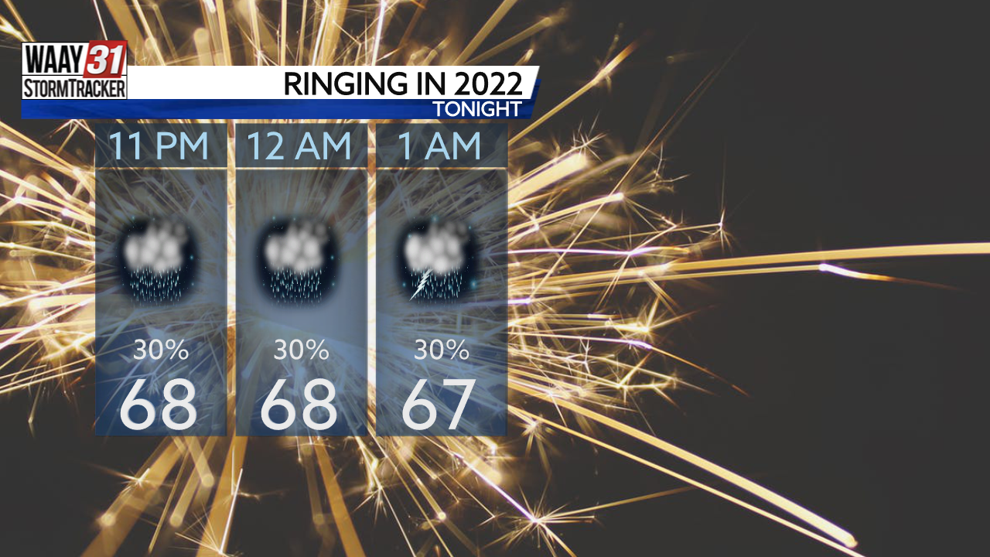 Now onto Saturday. The potential for a significant severe weather event is increasing for New Year's Day. All of North Alabama has been upgraded to a Level 3 risk for severe storms tomorrow. It is not out of the question to see a further upgrade as the events gets closer.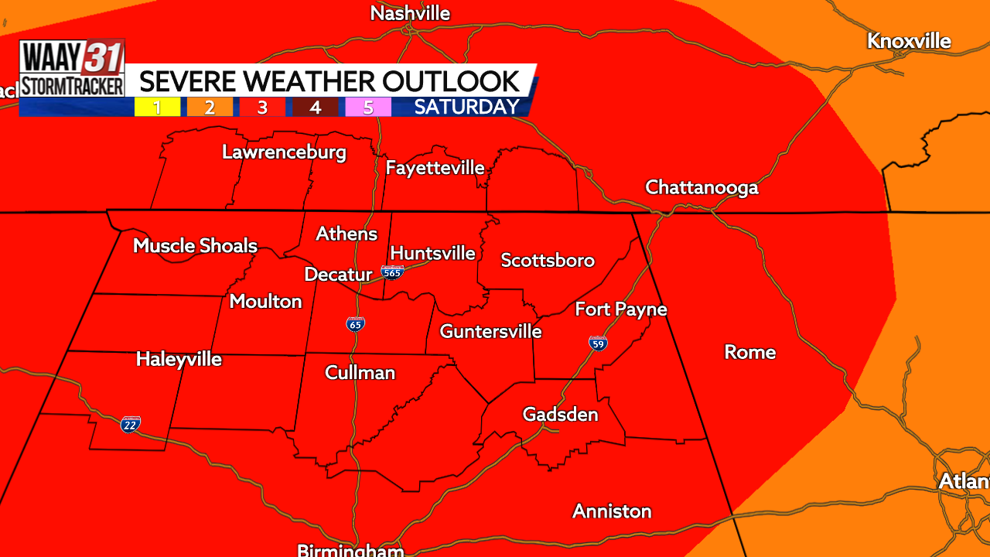 Regardless of the exact level, all modes of severe weather will be possible, mainly during the afternoon and evening. Ahead of the main severe weather window, spotty showers may linger through the morning and early afternoon. Here is a timeframe for when we expect to see severe weather across our coverage area Saturday. These are duration times, not arrival times.
Shoals: 2 PM - 8 PM
I-65 Corridor: 3 PM - 10 PM
Sand Mountain: 4 PM - 11 PM
What we will need to monitor very closely is the potential supercell development ahead of the main line of storms tomorrow afternoon. Should any supercells develop, the risk for stronger, long-track tornadoes will increase. The primary squall line could bring widespread damaging wind gusts up to 70 MPH and brief spin up tornadoes. Heavy rain will also lead to ponding on the roadways and rises in area waterways. The severe weather threat comes to an end by midnight.
Now is the time prepare! Make sure you have multiple ways to get warnings tomorrow, locate your shelter, and charge up your mobile devices. Continue to stay with WAAY 31 for updates on air and online at waaytv.com as we track these storms.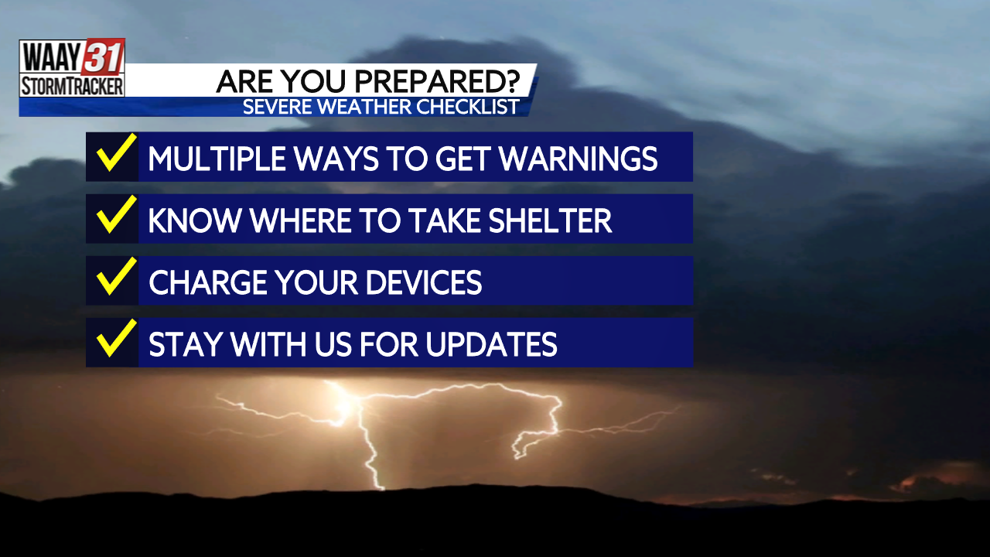 Looking ahead, our weather pattern shifts directly from Spring to Winter! Very cold air quickly moves in behind the front Saturday night and Sunday. Temperatures crash during the day Sunday to the low 30s! Another weak disturbance on the back side of Saturday's system may be just enough to even squeeze out a few snowflakes Sunday. No accumulations are expected. Overnight lows Sunday night are in the low 20s with wind chills in the teens. Residual moisture on roads could refreeze Sunday night and lead to black ice Monday morning. The brisk northerly wind should help to dry out some roads, thus limiting black ice concerns. Highs only recover to the 40s Monday before rebounding to more seasonable norms midweek. Rain chances return by next Thursday.