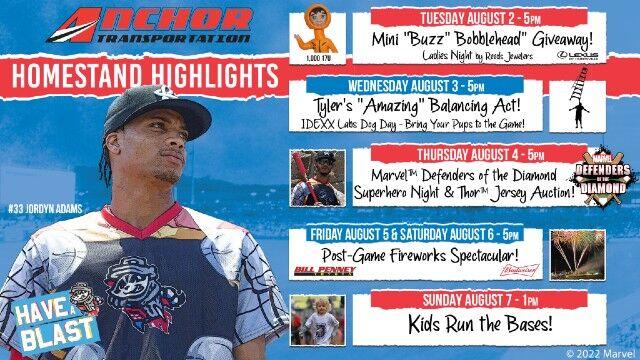 The Rocket City Trash Pandas are hosting the Tennessee Smokies at Toyota Field this week, and you can watch each game on WAAY 31, the official home of the team!
You can also see the first home appearances of Auburn star Sonny DiChiara, who was drafted by the Los Angeles Angels and sent to the Trash Pandas. (Read more about SonnyD HERE, and see special events set for each game HERE)
We'll broadcast all home games live from Toyota Field on the This TV network!
Watch all the games of the series LIVE at these times:
6:35 p.m. Tuesday
6:35 p.m. Wednesday
6:35 p.m. Thursday
6:35 p.m. Friday
6:35 p.m. Saturday
2:35 p.m. Sunday
This TV is available on:
Channel 31.6 over the air/antenna
Channel 1181 on Xfinity (Comcast)
Channel 155 on WOW! Legacy
Channel 46 on WOW's TV+
Channel 138 on Scottsboro Electric Power Board
Get complete coverage of all the games on WAAY 31 on TV, WAAYTV.com and our special Rocket City Trash Pandas web page!
Want to watch the games in person? Click HERE for tickets
Click HERE for the upcoming schedule.