Thursday is going to be essentially the perfect springtime weather day! High temperatures will reach to the mid-80s and we will keep a nice breeze out of the northeast throughout the day. Plenty of sunshine will remain overhead with only intermittent fair-weather clouds mixed in.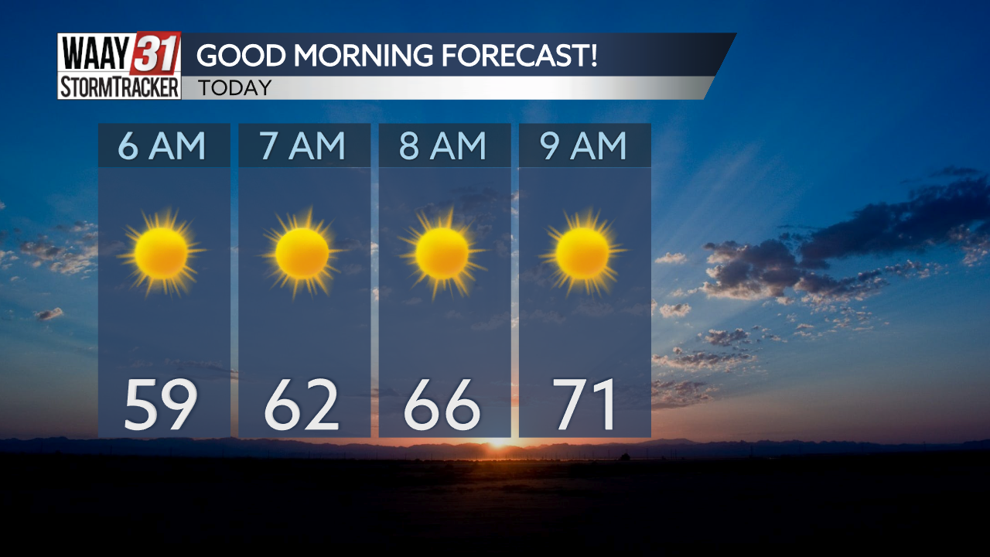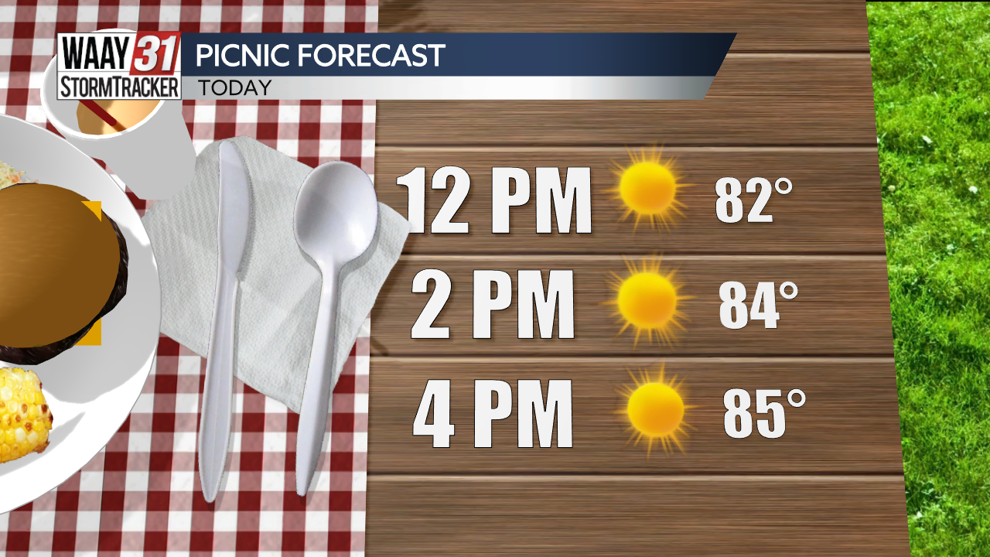 Friday morning will start off mild with wake up temperatures near 60 and a slightly below average high temperature in the low 80s. Very very isolated chances for rain come into the forecast later Friday afternoon and through the evening but almost all of us will remain completely dry.
Saturday and through Memorial Day Monday will be mostly dry and mostly sunny with high temperatures sitting in the upper 70s and low 80s each day. The best chances for weekend rain are isolated to the Shoals on Saturday around dinnertime and Sand Mountain Sunday morning. Again though, this is not going to be a washout, so there is no need to cancel your plans, just be prepared to dodge a quick 15 minute shower at some point in your day.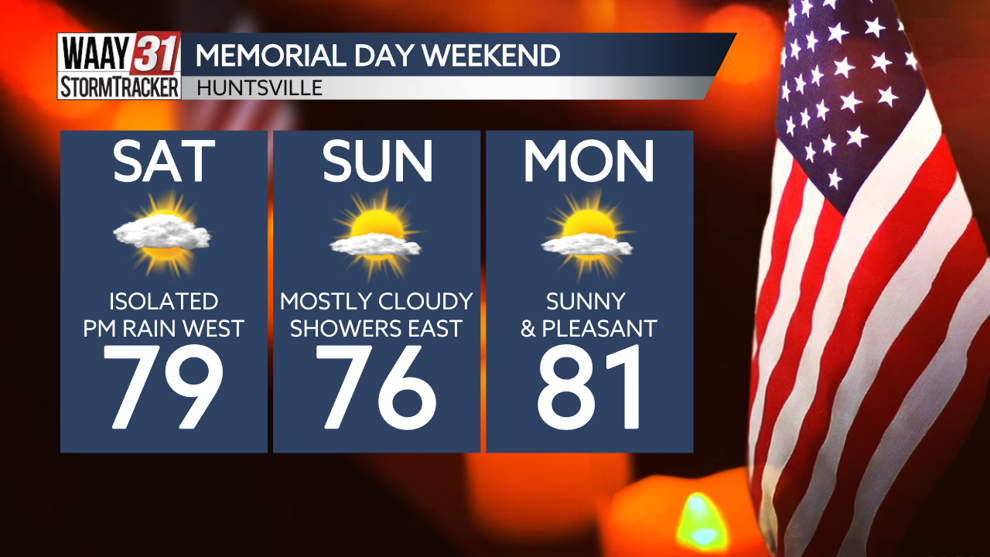 Tuesday will be slightly warmer with a high temperature in the mid-80s and lunchtime pop-up showers in the forecast. Wednesday will be dry with even warmer high temperatures, reaching to the upper 80s. Thursday brings strong midday showers and the possibility for some thunderstorms. Friday and Saturday's high temperatures will be right at the 90 mark, and sticking with the summertime theme, each day features chances for isolated to scattered rain.
THURSDAY: Sunny with a breeze. Highs in the mid-80s. Wind: NE 5-10 MPH.
TONIGHT: Mostly clear. Lows in the upper 50s. Wind: NE 5 MPH.