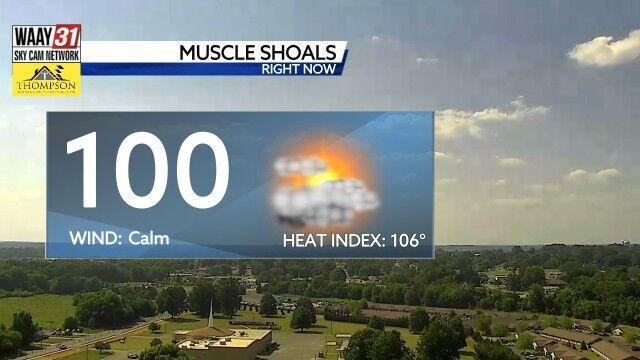 At least one North Alabama city is starting summer off with triple digits.
Muscle Shoals hit 100 degrees this afternoon, according to WAAY 31 Meteorologist Rob Elvington.
The head index hit 106 degrees.
Summer officially started Tuesday, and the hot weather will be here all week. Download the WAAY 31 weather app here and visit the WAAY 31 weather page here for the latest forecast.
And watch WAAY 31 News at 4, 5, 6 and 10 p.m. today for Rob's forecast for the rest of the week. Watch on TV or watch online here