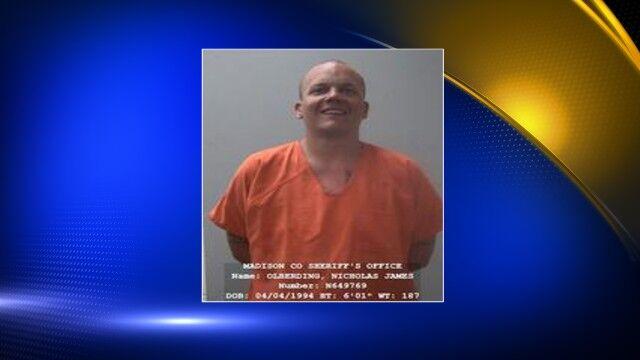 Madison Police say 28-year-old Nicholas Olberding has been detained after barricading himself inside a home that was not his on Wednesday night.
Police say they were called to the home, later said to be on Shoreline Drive, about 6 p.m. for an "unwanted guest."
Olberding is charged with violation of a domestic protection order, harassment, harassing communications, two counts of domestic violence-burglary, criminal trespass, and reckless endangerment.
Madison Police say Olberding was armed and fired one shot into the air when officers first arrived and attempted to make contact with him, before barricading himself into the home.
The situation ended peacefully around 10:00p.m. No one was injured.
PREVIOUS: 
Madison Police are at the scene of what it's calling an "ongoing police situation" on the 200 block of Harborview Drive in Madison.
Authorities are asking people to avoid the area.
WAAY 31 has a reporter at the scene to learn more information.