A Meridianville woman has become the latest victim of a catalytic converter theft. Two suspects were seen on camera committing the brazen act in broad daylight while she was inside her church.
Kathy Barron was upset that this took place, and now, as she moves to replace her catalytic converter, it could cost at least $1,700.
"We all can be victims of anything. The way things are going now, it doesn't surprise me," said Barron.
The two suspects were seen on video, stealing Barron's catalytic converter off her new 2022 Kia Sorento a week ago. The crime happened right before noon.
Barron said she was at the church with her sewing ministry when it happened.
"It didn't take two or three minutes for them to cut that off of there, and they were gone," said Barron. "Try and pay attention to your surroundings, but we thought we were safe up here at the church parking lot."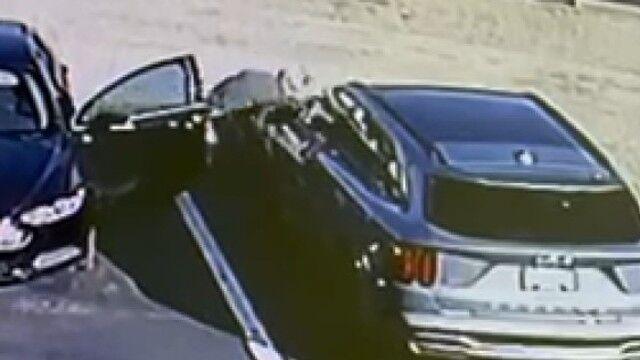 It's a crime that takes very little time, making it that much easier for thieves to strike. 
"They can get a saw and get under there in 30 seconds to a minute, have it stolen and gone and never even realize it," said Kevin Call, owner of Kevin's Auto Repair.
WAAY 31 caught up with Call to see if there is anything people can do to help avoid this happening to them.
"There are some companies that make cages to go around the catalytic converters to help keep thieves from stealing them," he said. "They can still steal them, but they're going to go after a quick mark versus one that's got a cage around it."
However, Barron said she prefers to not take that route.
"I'm not going to add anything on the car like that, because I'm not sure that even that is safe. They are going to get the stuff, no matter what," said Barron.
If you are a victim of this type of crime, calling your insurance company to see what is covered through them is going to be your best bet. 
As of now, investigators are still searching for the two suspects who stole the converter from Barron.
Anyone with information is asked to contact the Madison County Sheriff's Office at 256-722-7181.