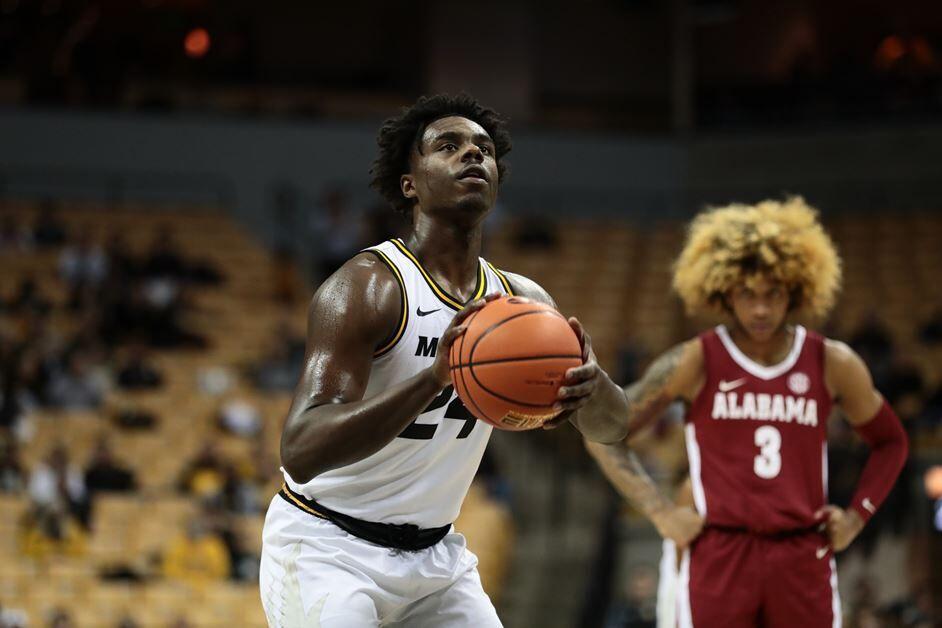 BIRMINGHAM, ALA. — Following a career-high 30-point performance, University of Missouri men's basketball junior Kobe Brown has been named Southeastern Conference Player of the Week, as announced by the league Monday morning.
Brown was instrumental in the Tigers' 92-86 win against No. 15 Alabama last Saturday inside Mizzou Arena. He went 9-of-13 from the floor, including a pair of three-pointers, in addition to 13 rebounds for his fifth double-double of the season. Brown also contributed four assists and a block to help Mizzou win its first conference game of the season.
The win was the first against a top-25 team in 2021-22 for Mizzou and marked the third-straight season the Tigers' have defeated a ranked opponent.
This season Brown ranks third in the SEC in rebounds per game (8.8) and field goal percentage (52.4), and 10th in scoring with 15.3 points per game. The junior has nearly doubled his scoring average from a year ago.