When Jim Parsons wasn't helping his son build decks or hanging out with his other family members, you could probably find him out on the dirt bike track.
The Huntsville man was well-known in the off-road dirt bike racing world. Sadly, he was involved in an accident in late September 2021. Parsons was critically inquired, and despite the best efforts of medical teams, he was declared brain dead. 
"Jim was an awesome guy, someone that you would love to hang out with. He was fun loving full of life and he was taken from us in a very tragic, quick way," said Julie O'Hara, Parsons' ex-wife, with whom he had remained close over the years.
Parsons is the first person to have two genetically modified pig kidneys transplanted into his body after his own kidneys were removed. The kidneys from a pig were modified with 10 key gene edits that made them suitable for direct clinical-grade therapeutic use in humans, according to a news release from UAB. 
She along with their children, Ally, David and Cole, and Parsons' sisters and mother made the decision to have Jim be a part of this groundbreaking study 
Now Parsons' lasting impact on science gives hope to people around the world waiting on kidney transplants.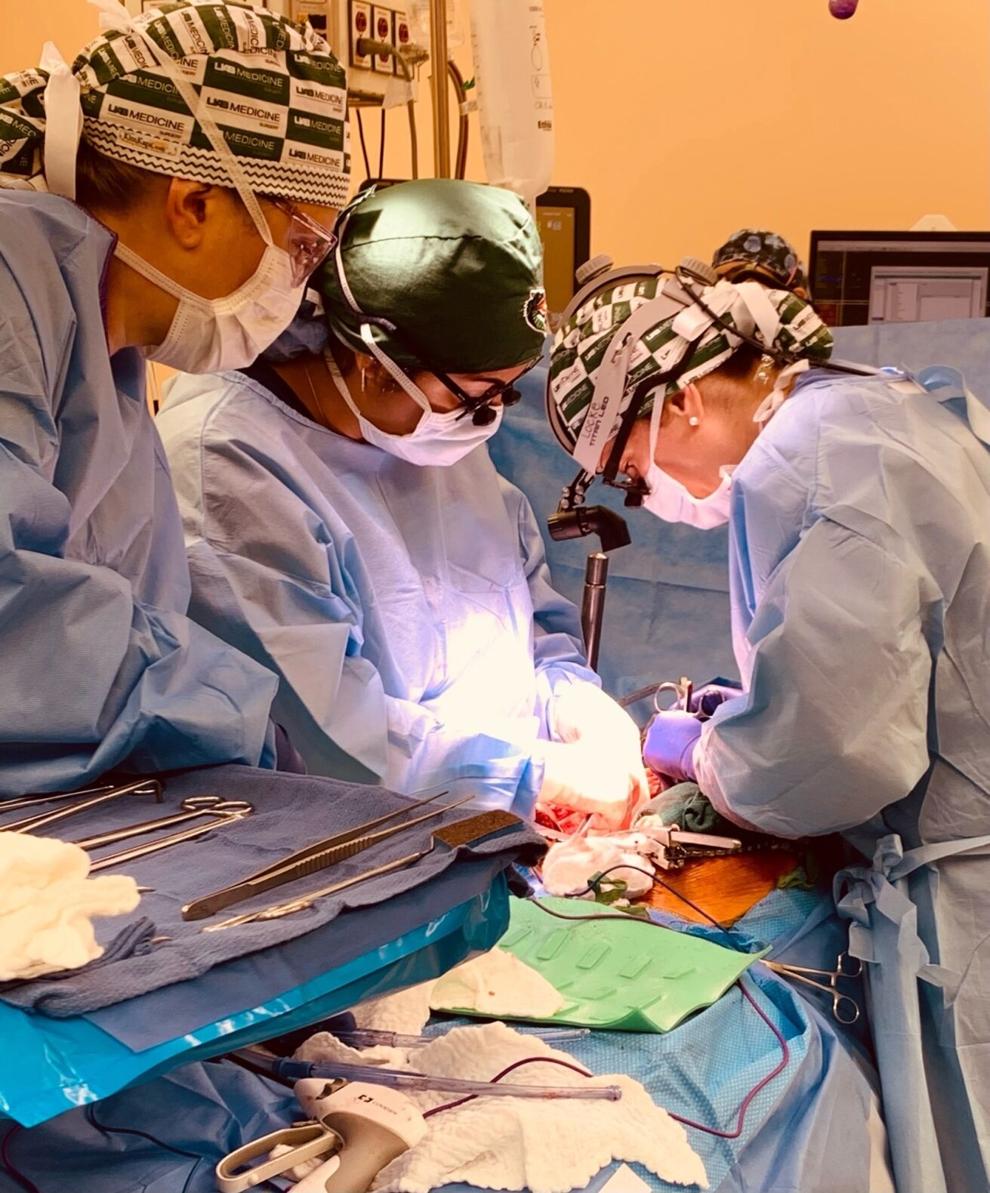 "More than 600,000 Americans are living with kidney failure on dialysis, and most never make it to the waiting list. If many people are compatible for a xenograft from a pig, that — paired with human-to-human allotransplantation — could potentially wipe out the kidney transplant waiting list," said Dr. Jayme Locke, director of the Comprehensive Transplant Institute in UAB's Department of Surgery and lead investigator for the study. 
Locke's study was published Thursday in the American Journal of Transplantation. UAB hopes this preclinical human model be forever known as The Parsons Model. 
"I cried when she told me about that proposal, to name this after Jim," O'Hara explained. "It's a great honor. We're extremely thankful that Dr. Locke decided to do that." 
Locke says the actions of Parsons and his family will benefit medicine beyond the field of xenotransplantation. 
"What the Parsons family has done through this generosity not only helped us move the field of xenotransplantation forward, but Mr. Parsons helped introduce the world to a novel preclinical human model," Locke said. "I think, moving forward, the Parsons Model can be leveraged to study the safety and feasibility of all sorts of things designed to improve the human condition, whether it be a medication or a new surgical procedure." 
Prior to this, a preclinical human model had never been published. 
"The potential impact to mankind is huge," O'Hara said. "The possibility of what Jim has done is just unthinkable to us. By contributing to this research, Jim could literally save hundreds of thousands of people. That would be the most miraculous thing. A dream come true." 
Once cleared by the FDA, UAB hopes to begin clinical trials in living patients later this year.

Read more HERE