Four years ago, DeKalb County Sheriff Nick Welden began directing a new initiative in his county jail, a faith-based program that would allow inmates to attend church services. Inmates say it's helped transform their lives, and now the DeKalb County Sheriff's Office is sharing the program in hopes it can help others.
Two inmates who benefited from the program are Katina Blanchett and Sherry Freemen, who walked similar paths to where they are now.
"I was a walking dead girl," Blanchett told WAAY 31 Anchor Nakell Williams. "I had no hope. I was a 13-year drug and alcohol addict."
"I was a career criminal," said Sherry Freemen. "I had been doing drugs since I was 12 years old, and I'm 52, and that's all I ever knew."
"I told my corrections officer, I said, 'I'm going to die. I have got to have help,'" said Blanchett. 
They say the emergence of programs in this faith community, like the one led by the DeKalb County Sheriff's Office, has helped change their lives. Periodically, deputies and volunteers transport inmates from the jail cell to church, including the Rainsville Church of God.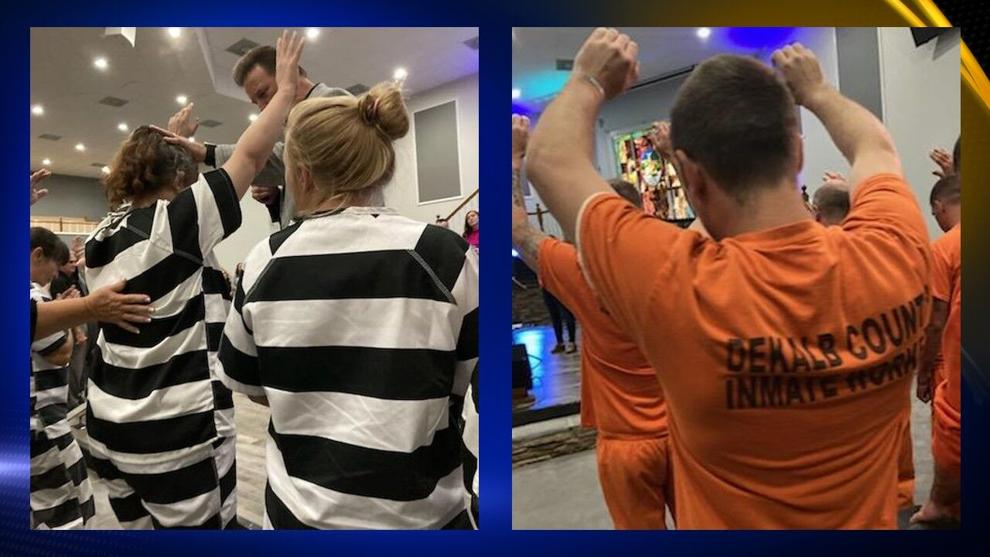 Inmates only participate if they want to, said Welden, who is also a minister. It's a program he's proud of despite some criticism about the risks involved, such as escape efforts and contraband violations. 
"What I say to criticism is that I'm not worried about the things I've done, but what worries me is the things I have not done," Welden said. "So I will stand before the creator one day, and this is going to be one of these things that I done."
He explained they have strict security measures in place to ensure everyone's safety. Chris Bell, pastor of Rainsville Church of God, told WAAY 31 he's concerned about the risks, but he's confident in things they do ahead of time to secure the building.
Bell said it's all about the opportunity to reach individuals at their lowest point and increase community partnerships to reach countless others.
Freeman, a current inmate of the DeKalb County Jail, was brought to tears during Tuesday night's worship service. These encounters are new to her. She said they have exposed her to a life she never knew existed.
"Sometimes, it takes one person showing a little faith in somebody for them to want to change, and that's what this program is doing," Freeman said.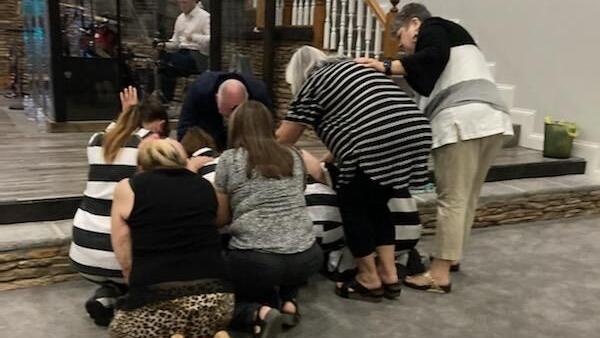 One person showing that faith is Blanchett. She now serves as a shining example, with the voice of an angel and a program leading other women down the same path to success after incarceration.
"The Father's House is a 12-month discipleship program, and most of our clients are court-ordered clients to us from Jackson and DeKalb county jails for rehabilitation," Blanchett said.
Daniel Gregory of Total Recovery is in the process of implementing a similar program for men. Gregory has his own history of addiction and incarceration, and he wants to tailor the program to help men gain employment and reconnect with their children and families.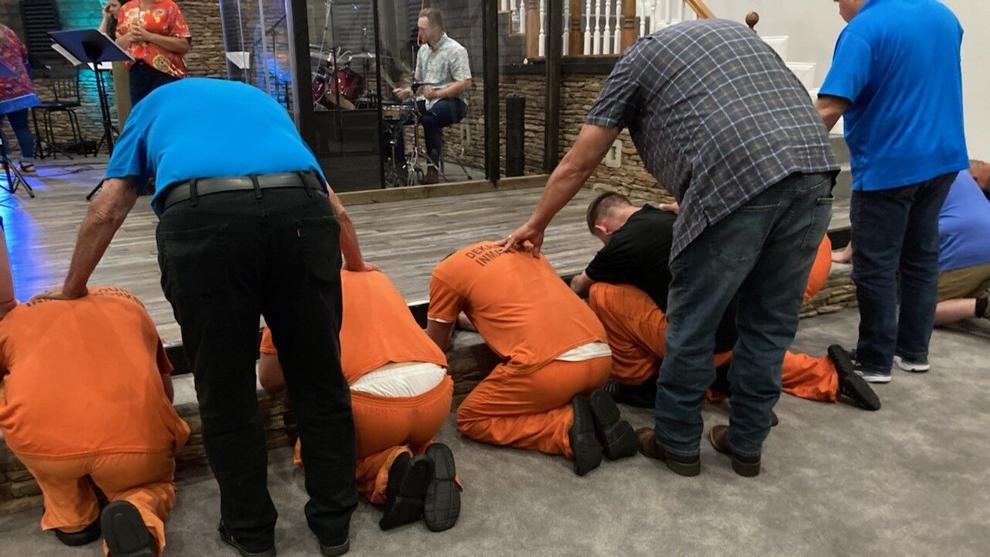 "We are currently working on a transition home for men here in Rainsville. It will be the only one in DeKalb County," said Gregory. 
His team is working to obtain a 12-room building that's set to be auctioned off Aug. 20.
Freeman and Blanchett say they are living proof that the community-wide faith-filled effort works.
"You have to start somewhere," Freeman said.
"That is how I got clean for 10 years, through community recovery," Blanchett said.