With the Thanksgiving holiday weekend just starting, gas prices in many parts of the country have dropped. 
According to AAA, the average cost of fuel has dropped to $3.61 per gallon, which is the lowest price since February. 
However, the price is still the highest average price since AAA began recording data in 2000. 
Many drivers heading to parts of the country came through Alabama on Wednesday, with most of them saying gas prices would not stop their planned trips.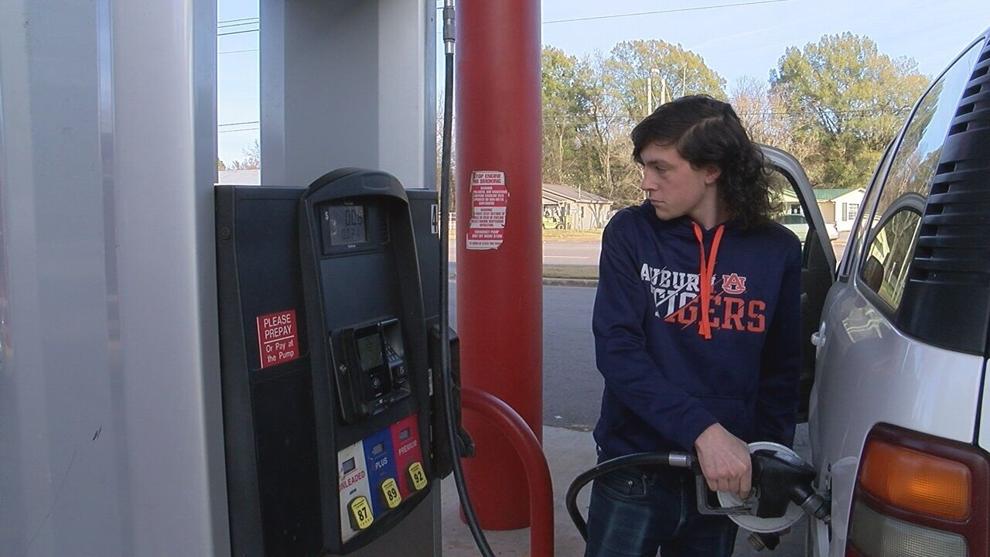 "I have a plan, and it is what it is," said James Davis, who was traveling with family to New Orleans. "I'm not going to let gas prices keep me home."
Another person traveling to Alabama to visit his grandmother agreed with Davis. 
"We will find a way to make it down," said Gill Bates. "We have to fly, we will fly; if we have to drive, we will drive."
The good news for gas prices is not helping all drivers, as the cost of diesel is still quite high. It's up to $5.21 per gallon on average, compared to $3.64 one year ago.
Many truck driving companies are struggling with the high costs of diesel and a lack of truck drivers. One truck driver stopping through Alabama on his way home to Houston said if his fuel was not being paid for by his company, he would have to change plans. 
"It is a lot of money to get home to your family," said Steven McCoag. "It would probably stop me from getting there, because I couldn't afford it."
AAA expects at least 55 million people to be traveling at least 50 miles this weekend.