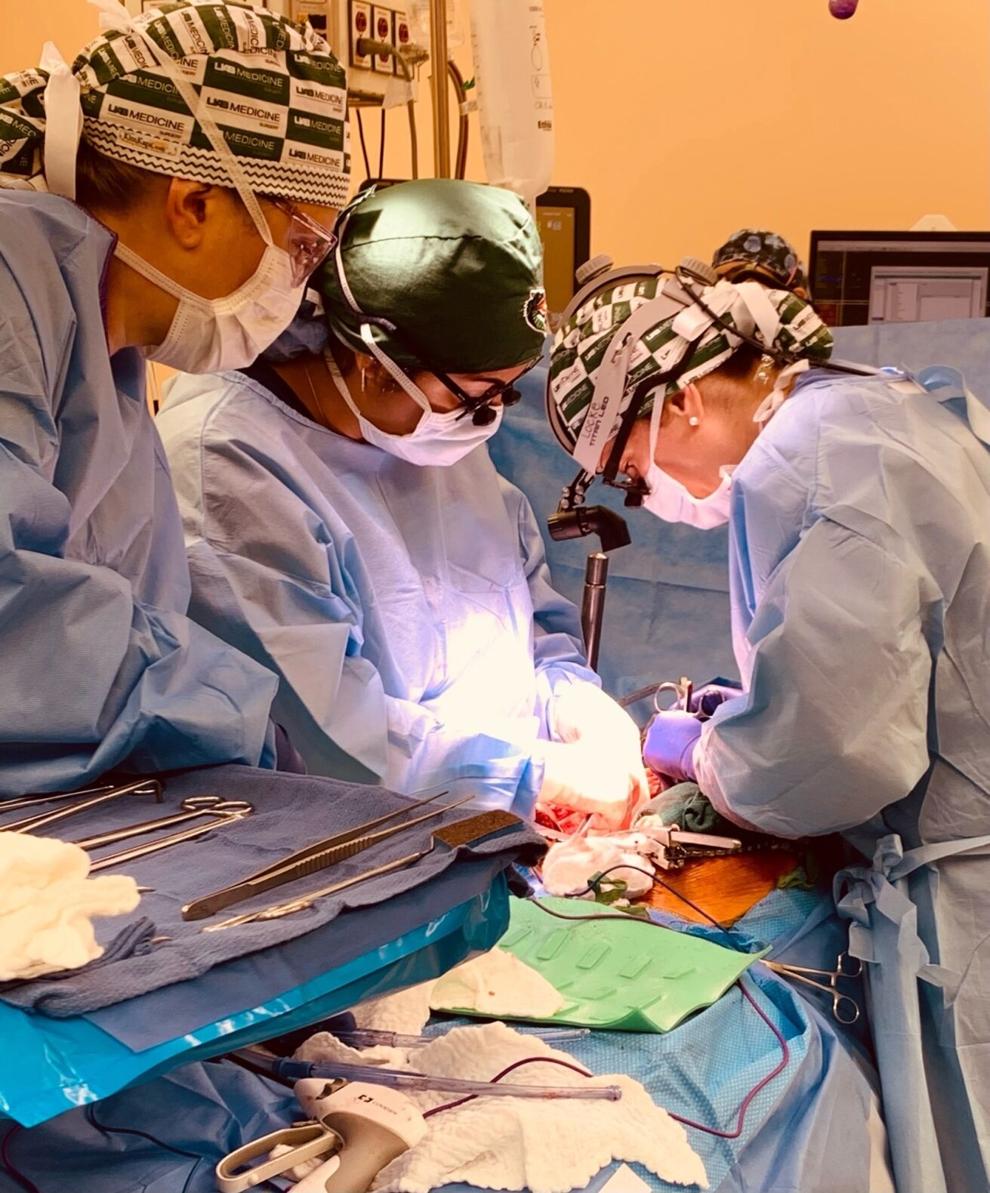 A breakthrough surgery in Birmingham could go a long way in addressing a worldwide organ shortage.
Surgeons at the University of Alabama at Birmingham successfully transplanted a pair of pig kidneys into a brain-dead man from Huntsville. 
It was a step-by-step rehearsal for an operation UAB surgeons hope to try in living patients possibly later this year.
UAB said the organs were procured from a genetically modified pig at a pathogen-free facility.
Before surgery, the brain-dead recipient and donor animal underwent a crossmatch compatibility test to determine whether the genetically modified pig kidney and its intended recipient were a good tissue match. The pig kidneys were placed in the exact anatomic locations used for human donor kidneys.
UAB says transplant recipient Jim Parsons of Huntsville helped open doors to the future of organ transplantation.
Parsons, 57, was a registered organ donor through Alabama's organ procurement organization, and he had longed to have his organs help others upon his death; but his organs were not suitable for donation. His family permitted UAB to maintain Parsons on a ventilator to keep his body functioning during the study. His native kidneys were removed, and two genetically modified pig kidneys were transplanted.
"Jim would have wanted to save as many people as he could with his death, and if he knew he could potentially save thousands and thousands of people by doing this, he would have had no hesitation," said Julie O'Hara, Parsons ex-wife.  "Our dream is that no other person dies waiting for a kidney, and we know that Jim is very proud that his death could potentially bring so much hope to others."
Kidney disease kills more people each year than breast or prostate cancer, according to the National Institute of Diabetes and Digestive and Kidney Diseases. Although transplantation is the gold standard treatment for end-stage kidney disease, fewer than 25,000 kidney transplants are performed each year in the United States and 240 Americans on dialysis die every day. Many of these deaths could be prevented if an unlimited supply of kidneys were available for transplant.