Week of Joy surprised Tayna Rains, executive director of New Futures Inc., with a little extra joy for the holiday season.
WAAY 31 and Toyota Alabama honored New Futures Inc. for their work providing temporary housing for families experiencing homelessness. New Futures is the only homeless shelter in North Alabama that keeps families together.
Rains said their primary focus during the holiday season is family.
"We focus on making sure that families have a great experience while they're not in their own home, that is certainly is a season that feels like home for the family."
New Futures received a $4,000 check from Toyota Alabama. Rains said the donation will help them continue to meet their mission.
"This goes so far in helping us keep families together, not only just here but helping make sure they are able to move forward and settle back into a stable, independent living situation," Rains said.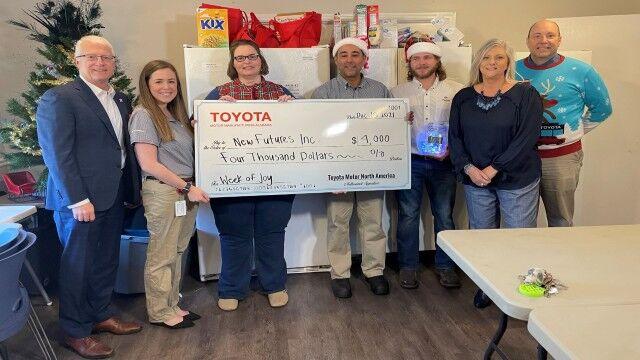 "This is amazing, it's a Christmas miracle."