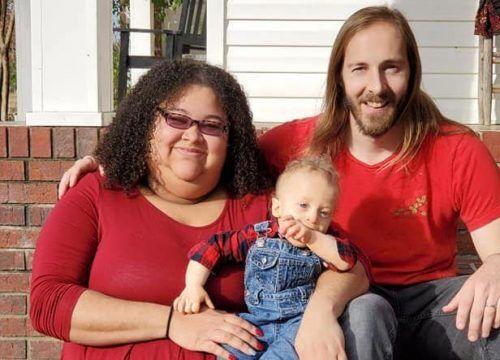 A Huntsville tradition is returning for its 11th year.
The HudsonAlpha Double Helix Dash is set to take place next week. Hundreds of people will run or walk along the Double Helix path to raise money and awareness for childhood genetic disorders.
"When my son was born, he had heart problems," Matthew Jones said.
He and his wife April waited 83 days in a cardiovascular ICU, wondering if their son David was going to be OK.
After two heart surgeries, the family was able to participate in the SouthSeq program that checks family DNA for genetic mutations that may cause issues. Matthew and his son tested positive for a CHD-7 gene mutation, which is associated with the rare CHARGE syndrome.
"HudsonAlpha was able to put some of the genetic sequences together and help us along and answer of our questions and concerns — some of them before they even happened," Jones said.
David is this year's childhood champion at the Double Helix Dash, which helps raise money to cover tests for other families in similar situations.
"We rely on philanthropy and donations to cover a lot of that," said Greg Cooper, who runs a research group at HudsonAlpha focused on finding the origin of childhood genetic disorders.
"One of the things that gets us out of bed in the morning is because we know, at the end of the day, this does have an impact on real people and on families that are dealing with difficult things," Cooper said.
He said they are constantly finding new mutations, and he encourages everyone to participate in the run in order to help him continue his research and bring a sense of relief to families around the world.
"It doesn't necessarily change what you do about it, but it does give you this little peace of mind. At least I have an answer for that first step taken on the journey to helping them better," Cooper said.
The 5k run and 1-mile fun run will take place 5:30 p.m. April 5. You can still register here.